1
« on: February 11, 2008, 11:30:34 AM »
Wasn't quite sure if this belonged here or in Trouble Shooting, oh well.
I occasionally get lag during gameplay and I think it's due to what these traces show. It's always been like this, even on the old servers. These are relatively mild spikes and don't cause much problem ingame, but sometimes they're alot worse.
Here's a command box tracert (snapshots). Notice the 3rd one.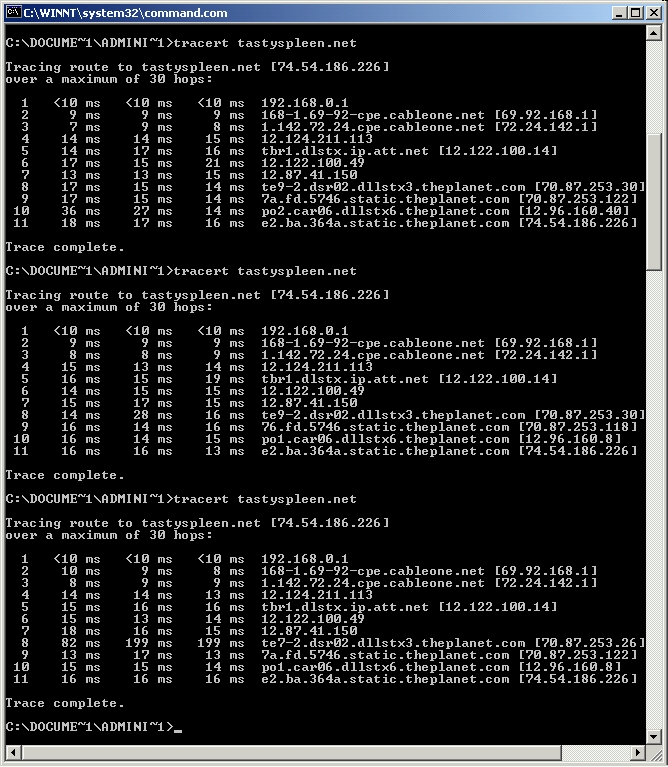 Below is an accumulation of 40 individual pings at 10 second intervals over about 6 1/2 minutes (doh).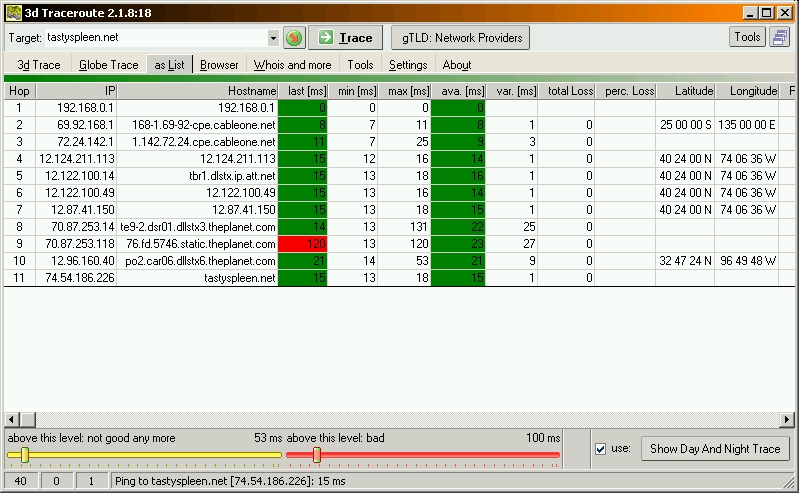 Here's the 3d version of the same 6 1/2 minutes.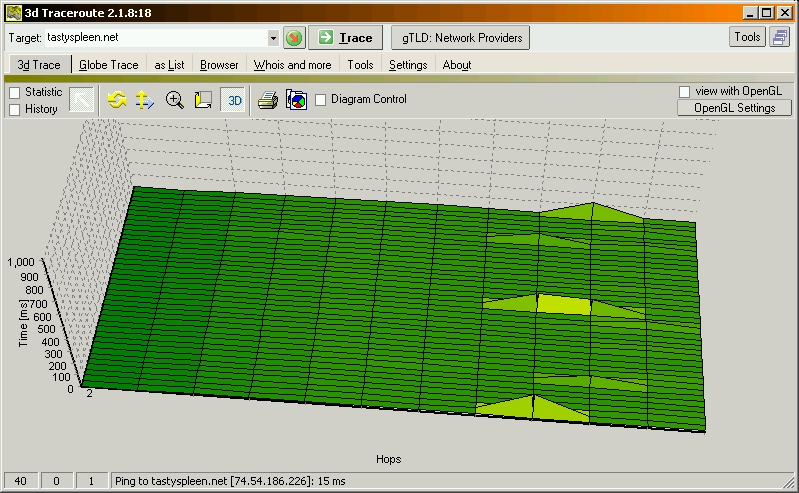 Notice in the 2d version the minumum ping column. I assume that's what my connection could be like under ideal conditions. Any network gurus out there decipher this for me?
Thanks